1 tag
mspacacia: In Florida we don't say "i love you" we say "I'll have an alligator hurricane beach party with a double side of humidity. oh no is it lovebug season? why are they fucking everywhere??? get them out of my hair" which roughly translates to "dont live in florida" which i think is beautiful.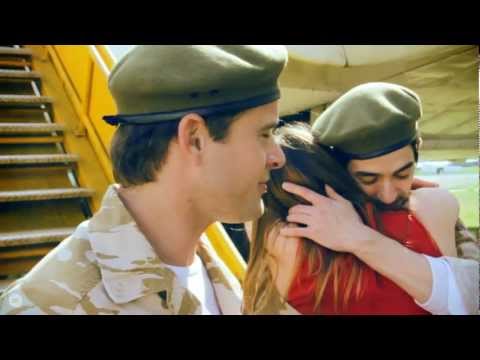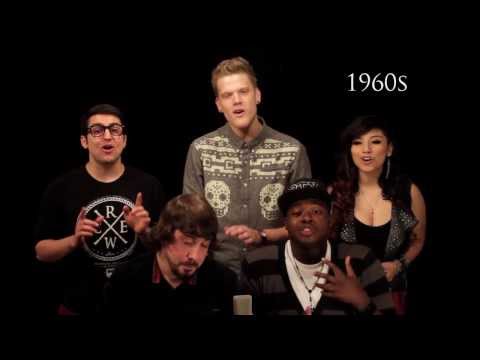 gabul0sis: like i don't party i don't do drugs i'm not pregnant i don't worship satan or anything and all i do is get yelled at for stupid shit like leaving a fork in the sink 
1 tag
OMG
LITTLE MIX IS THE BEST GIRL BAND EVER. WHERE HAVE THEY BEEN ALL OF MY LIFE?? EXCUSE ME WHILE I GO LISTEN TO THEM FOR A FEW MORE DAYS
It never fails to amaze me how wrong i can be about a person. When i try to go out of my way to understand and accommodate their feelings and they treat me like the dirt on the bottom of their shoes i officially give up trying to salvage our friendship
dangerbears: liam payne's hair is the only measurement of time i recognise
People frustrate me so much. If you are angry at me why would you tell one of my friends that they can't talk to me, then when I try to figure out what I did wrong and try to fix it no one will talk to me. This is why people need to learn the full story before they put themselves into something that has absolutely nothing to do with them. Neat. So much for being my best friend because...
do you ever want to punch yourself in the face for liking someone a lot
2 tags
Hot bath and tea time
….. i swear they are the only things that make after practice bearable 
shhniall: can i hire ed sheeran to write my english papers
cyborglovesong:
Thoughts whilst watching 2012 finals.
The Cavaliers: ok wow those audio clips are creepy. i wonder how long it took them to shine those little mirrors on their uniforms. who made the decision for the guard to all have mohawks. they all look really sensitive. can't. stop. looking. at. the. mirrors. and the most colorful guard award goes tooooooo... what if one of the guys actually stepped on him omfg. dubstep, why.
Bluecoats: omfg bloooooooooo yayyy. WAS THAT A SALUTE. those guard uniforms tho. phantom of the opera, cute. that trumpet soloist's throat is terrifying. alone. empty. fragile. maybe they're the sensitive ones. wait did they just actually kiss on the mouth. why did she run away tho. he must have been a bad kisser. wait is that words on their pants? awwww they're taking off their masks ~
Santa Clara Vanguard: that crouch looked painful. oh yay another company front. wait does thAT SAY SCV AHHHHHHHHHHHHHH THAT WAS VIPER <333334567 wow what pretty music. that looks like DNA. lol that looks like the nickelodeon splat. those semicircles are cool. ooh that timpani guy's cute. well that escalated quickly to oh my that set is really cool okay. why is the hornline crabstepping. wait why is that one flag yellow. oh more phantom okay. this drill is really cool oh it's the painting I get it. hahahahahha that camera guy's focusing on his butt hahaha.
Cadets: awwwwww they look like little snow flakes ~ oh they just MADE a snowflake. awwww look at the guard so kawaii. spinning snowflake oh you fancy huh. way to mess up the visual frontsy. omg charlie brownnnnnn. okay those soloists are really a cute bunch. that well timed rifle catch and bell was a nice touch. a jazzy christmas okay. wait are all the guys heads shaved? okay this mellophone solo <3 so pretty. aww now it's about jesus. who's the fucker that yelled GO SLEIGH BELLS omfg what a comedian. ew dirty circle drill. is this the company front year or...
Phantom Regiment: omfg WHERE IS DEAN PATTERSON. are those severed shakos ooOOooooOo scary guard. that's a big sword. oh thERE'S DEAN PATTERSON OH MY GOD SEX ME. the guard is so good waIT DID THEY JUST CHOP SOMEONE'S HEAD OFF?! dramatic dancy cymbal guy. woah that's a massive flag okay. groovy battery solo yes. what nice toe height. ooh wardrobe change! .... where can i buy that dress i want to wear it to prom. hold on was that a flugelhorn? wow what pretty music. aww the logo. awwww the couple. awwww yay clap for the couple!
Carolina Crown: oh there's pit everywhere okay. drill so crazy what is happening. those are cool flags. so much drill. lovely rifle catch. battery soloooooooo is bitchin'. ooh they threw him. so many runs holy baby jesus. this show is so busy. i can't see all the cool things and that makes me sad. ooh cubes. i like that timpani. that's some nice timpani. okay there is so much cool going on this is sure to win. what are they doing with those cubes that's so cool. ooh horn player playing with the c- IS HE BALANCING IT ON HIS CHIN HE'S NOT EVEN IN GUaRD OMG okay okay okay OKAY IS THAT A CUBE IN DRILL carolina crown stahp you are killing me with your show. // dead. yes. yes okay standing ovation.
Blue Devils: i don't like those uniforms. wait is that the rest of them on those pvc pipe horses? why? why is she wrapped up in a sheet? is that a birdcage? did they get a toddler to design those guard uniforms or... what's going on? gold flugelhorn? it doesn't match up. why is he picking her up. i don't get it. wow that was clean. is that the fox movie theme? woah where'd that come from. WHAT IS THAT THING HE'S HITTING. whatever that was it was clean as fuck. ooh the circles are cool. only some of their shakos are on. that was cool. whatever that was. coathanger in a frame. what? what is UP with that SHEET. okay that drum break was cool. this jazzy tune is good. uniforms are still weird though. woah did they just HOP. what did i just watch. what was that.
oh you spin for a world class guard...
alongthebroken-road: excuse me one moment… lol Youre welcome? ;p 
perfectioninimperfection: I do not spew profanities. I enunciate them clearly, like a fucking lady.
Well tomorrow should be one fucking hell of a day
2 tags
Im sooo over it. 100 and 50 fucking percent done with his shit. he says he doesnt like me. then he does. then he doesnt. then he kisses me. then freaks and says that we cant tell anyone. when i tell him its just a one time thing he says he doesnt want it to be. what the hell? like really though what the fuck?!?! you sir piss me off
Holiday wish list: To have a boyfriend that cuddles and just lays there but he would tickle you and kiss your face all over to make you giggle and squirm and he would wrap you up in his big arms so you couldn't get away and he'd probably sing fun little songs to you and interlock your fingers with his and hum into your ear until you both fell asleep. Ok GO!
What do I want for Christmas? Him. I want him to stop being such…. A boy… And for him to finally tell me exactly how he feels. Is that really to much to ask? Untill then I'll continue to wallow
God why can't we just cuddle like crazy and make out like stupid teenagers. If I can't do it now when the hell am I going to get the chance?
What's my biggest wish? For the guy that I really like to walk to me say, "I really like you." and kiss me. But will that ever happen? Nope. My love life fucking sucks
3 tags
Why am i single? Well let me just tell you! 1. Mr.SuperCuteSmileWhoAlsoHappensToBeSweet happens to like another girl who also likes him… not exactly available for dating 2. Mr.AdorableCurlyHairWithTheBestPersonallity really is not my type, just super cute and super sweet 3. There is a reason his name is Mr. ResidentDouchebag isn't there? Thank you so much for your input about my...
5 tags
You make me angry. Yes you Mr.SuperCuteSmileWhoAlsoHappensToBeSweet, with your flirting and then not flirting and you just make my head hurt. You too Mr.AdorableCurlyHairWithTheBestPersonallity, you also make me angry but mostly because you don't know just how fucking adorable you can be. And Mr.ResidentDouchebag? I am done with you. 
Fuck you. Fuck them. Fuck everything. Fuck life! Fuck this I'm fucking going to sleep Ok rant over…